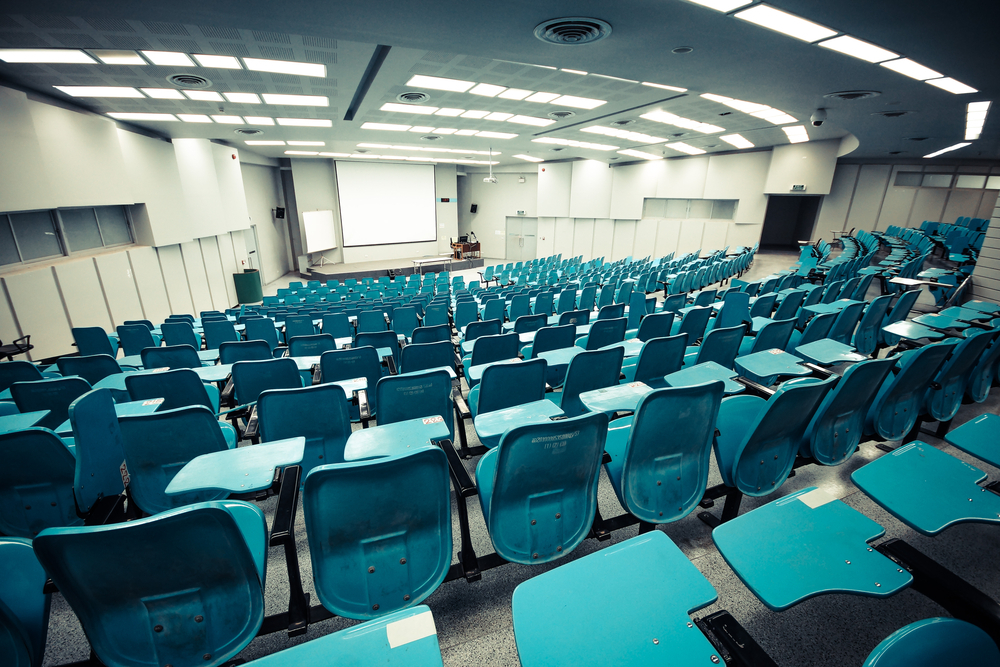 Kona-Kohala Chamber of Commerce issued the following announcement on Aug. 30
Closing the gap with distance learning
There are 95,000 people in Hawai'i age 24-44 who have taken some college classes but don't have a degree, with 10,493 of them on Hawai'i Island. In an economy that increasingly demands higher education credentials to attain living wage careers, this is a large number of people who have shown interest in college before and could benefit from completing. Local employers would benefit as well from a better educated workforce.
The question becomes: How do we deliver degree programs that work for this population? Most of them are working, many are parents, and typical class times will make attending difficult if not impossible. Add to this how geographically remote many areas of Hawai'i Island are, and the challenge grows.
This is where "distance education" can be a huge help. What is distance education? It is typically online learning but also includes lectures screened via interactive television, or it can be a hybrid that also includes some face-to-face instruction. It's something Hawai'i Community College and the University of Hawai'i have been delivering for many years, but online learning and a focus on returning adults are both part of UH's Hawai'i Graduation Initiative, so there are multiple efforts at Hawai'i CC and UH system to ramp this up.
Distance Learning at Hawai'i CC
In the most recent academic year (2018-19) Hawai'i Community College delivered 150 online classes across academic disciplines, running the gamut from accounting to graphic design to English and more. This is 14% of all classes delivered. In addition, we offered 49 different video conferencing classes in which a portion of the students experienced the lectures via television in real time while others were in the classroom with the teacher.
These modes of learning offer students a convenient way to take some of their classes, and many of our most successful students take a mix of in-person and distance learning instruction. But I believe we can do more, and we can do it more cohesively and comprehensively to ensure we are providing the right programs and support services and doing so island-wide.
Ramping Up at Hawai'i CC
Though we want to increase the number of Hawai'i CC classes and credentials available through distance learning, there are challenges we must face. One is the need to maintain a high quality of instruction. Outcomes can be just as good in online learning as in face-to-face classes, however, that requires faculty training because it is a different way of teaching. Our departments have implemented new policies that require faculty who are teaching online to meet a standard of training. We are also overhauling our training so it is more accessible to more instructors and also more self-paced. Training requirements can slow the addition of online classes but they maintain quality.
Access to Technology
Another challenge we face is residents' access to technology. With the rural nature of our island, it can be hard for some to have access to computers, the internet and the technology support they may need.
One solution is to offer education centers where distance education students can use resources such as computers and videoconferencing on their own schedule, closer to home. Research on higher education in rural areas has shown this to be the most successful and it is similar to what occurs at the University Center, West Hawai'i at the Palamanui campus.
This "distributed model" also requires us to have the technology in place to stream a class taking place at the Palamanui campus in Kona, for example, to NHERC in Honoka'a, to Hilo and possibly other locations at the same time.
Accelerated Online AA Pilot Shows Demand
A pilot project at the University of Hawai'i Community Colleges system shows demand for online learning. This fall was the launch of a brand-new, fully online, accelerated Associate of Arts in Liberal Arts degree. Students are enrolled in one class for five weeks, and they complete that class before moving on to the next one, ultimately earning their degree in two-and-a-half years. There was a huge response when this program was announced, showing the desire for this type of flexible, focused program. We targeted students without college credit in this case so they could progress as a cohort.
This semester Hawai'i CC is piloting two accelerated five-week classes, in history and Hawaiian language, that could become part of the fully online AA.
What Success Looks Like
If we are successful, I envision education centers in multiple locations where we have the staffing to connect students to a robust selection of Hawai'i CC distance learning programs and classes. We have a head start on this as we already have locations in Hilo, Kona and Honoka'a while working closely with other locations such as local high schools.
Then, when students are ready to move on from the community college level, we can help connect them via the University Center with bachelor's and graduate degree programs at UH four-year universities.
Original source can be found here.